Created in 1972, the geophysical service intervenes in all the phases of the mining research works. It ensures the follow-up of the subcontracted-fulfilled studies and answers the third parties' demands in the following domains :
Mining
Details about mining extensions, index localization, correlation between drilling works, diagraphy, cartography of the carrier levels and structural-elements tracing.


At this level, electric, magnetic, electromagnetic and magneto-telluric methods have been utilized.

Career and civil engineering
Cover thickness, substratum depth, reserve modeling and estimation, foundations, ground homogeneity, road layouts and cavity researches.


At this level, seismic-refraction, gravimetry and electric methods have been used.

Environment
Zones of the diverse impregnations, oil leaks, water comings, marine invasion of the groundwater and earth pollution.


At this level, electric and electromagnetic methods have been used.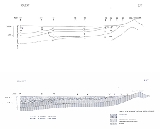 (correlation between the vertical electric drillings (VED), the outcrops of the Dj.Trozza structure and the petroleum drilling AEG, 1989)
(Larger image - click here)
Career: covering and structuring of a sand deposit in Errémil (Bouarada) throughout electric and seismic-refraction methods.
(Larger image - click here)

The appearance of a mineralized mass in Bougrine mine 1981, which was extracted using the effect of a provocatively polarized frequency.
(Larger image - click here)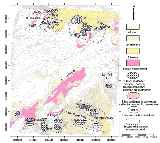 Depth and nature of the structures that are sealed by the mio-Pliocene and quaternary depots.
Interpretation of the gravimetric data of El Kef-Ouargha region in 2004.
(Larger image - click here)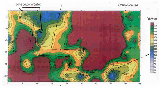 Foundation study by a mini device in T.E., Sousse 1997.
(Larger image - click here)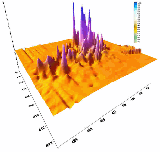 Magnetic anomaly of the Bellif Nefza's wadi 1987.
(Larger image - click here)